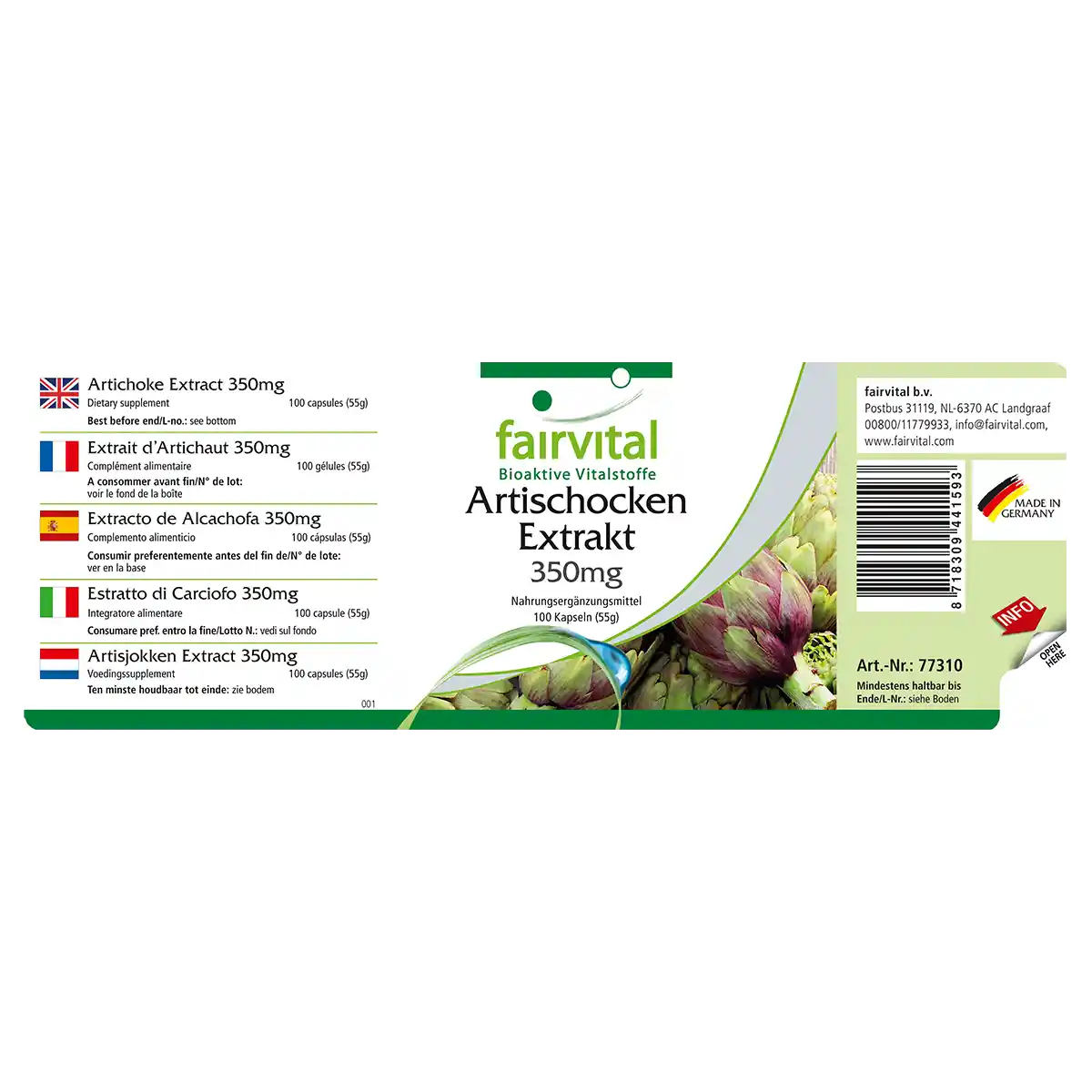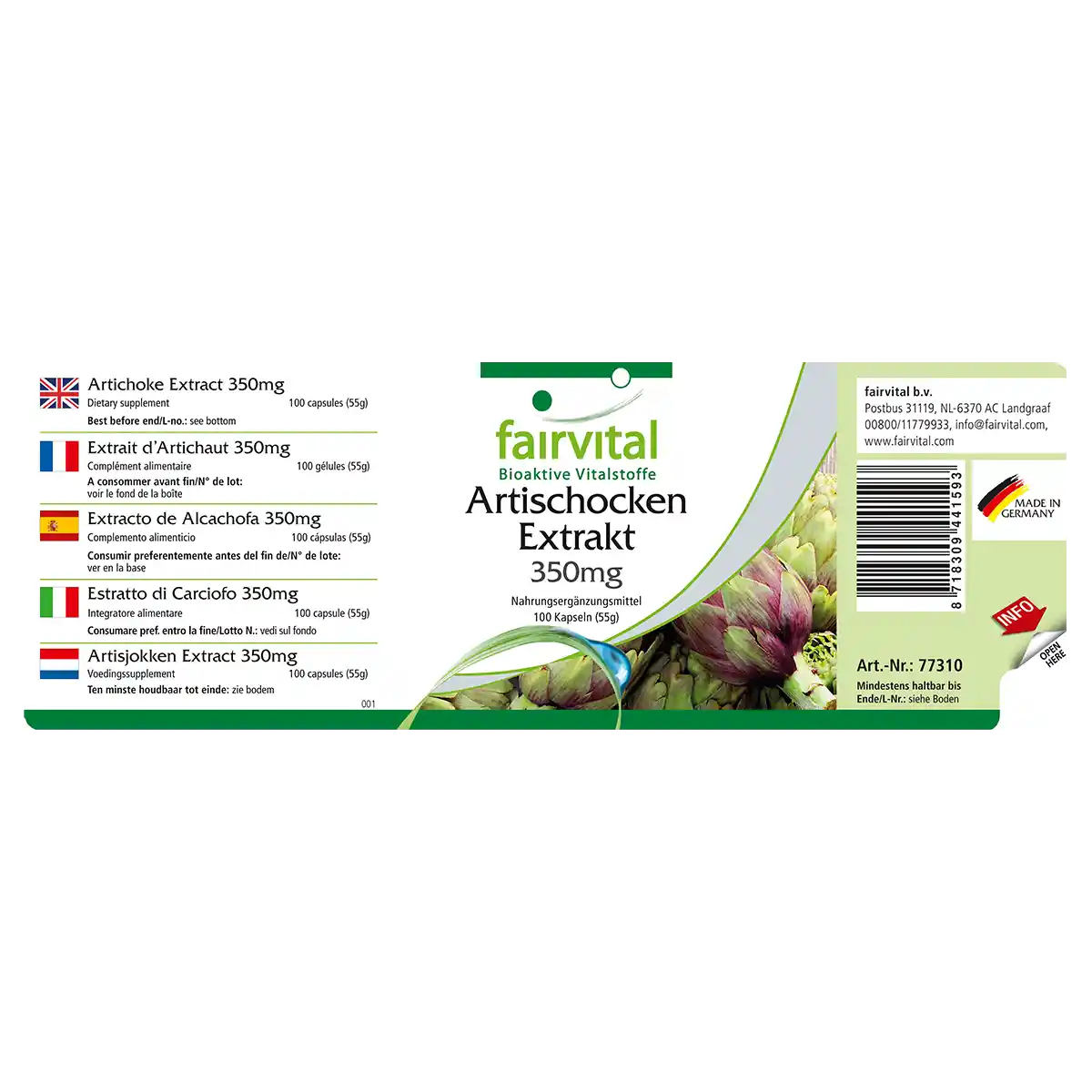 Quantity
Unit price
Base price
To

1

€23.95*

€435.45* / 1 kg
To

3

€22.95*

€417.27* / 1 kg
To

5

€21.95*

€399.09* / 1 kg
From

6

€20.95*

€380.91* / 1 kg
Product information "Artichoke extract 350mg - 100 capsules"
Artichoke: Popular plant with bitter substances
The artichoke was already known as a nutritive plant in ancient Egypt (approx. 652-332 BC). In the 2nd century it was very popular and highly traded in Roman markets. It was discovered as a natural remedy in the Middle Ages.
The artichoke plant is native to the entire Mediterranean region and is also an integral part of the regional cuisine there. The so-called artichoke heart and the lower fleshy parts of the leaves are edible. The taste can be described as bitter and tart.
Ingredients of artichokes
Artichokes are considered to be particularly rich in nutrients, with the valuable ingredient being the bitter substance cynarin. This is contained in the green parts of the plant and is considered to be one of the most important biologically active substances in the artichoke. Its concentration is highest in the artichoke leaves.
The artichoke extract from Fairvital has been standardized to a content of 2.5% cynarin, which per daily dose of 3 capsules 26mg equals.
The artichoke also contains protein, iron, calcium, potassium, magnesium, vitamin C, flavonoids, caffeic acid and chlorogenic acid.
Artichoke extract capsules from Fairvital
highly dosed
350mg artichoke extract per capsule
Standardized to 2.5% Cynarin
corresponds to 26mg Cynarin per daily dose of 3 capsules
vegetarian and vegan
gluten-free, lactose-free, fructose-free
without magnesium stearate and silicon dioxide
Application area:

Digestion

Compatibility:

Fish-free

, Fructose free

, Lactose free

, Nut free

, Soy free

, Vegan

, Without gluten

Dosage form:

Capsules

Vital substances:

Plant extracts
---
Three capsules contain:
Artichoke extract 1050mg
of which cynarin 26mg

Ingredients: Artichoke extract (Cynara scolymus, contains at least 2.5% cynarin), coating agent hydroxypropylmethylcellulose (capsule shell), bulking agent microcrystalline cellulose, L-leucine, rice extract blend
| | |
| --- | --- |
| Dimensions of the capsules | |
| Length | 21.4mm |
| Width | 7.64mm |
---
Content: 100 capsules

Recommended consumption:
Adults 3 x 1 capsule daily before meals with plenty of water.